A sublime place for contemporary celebrations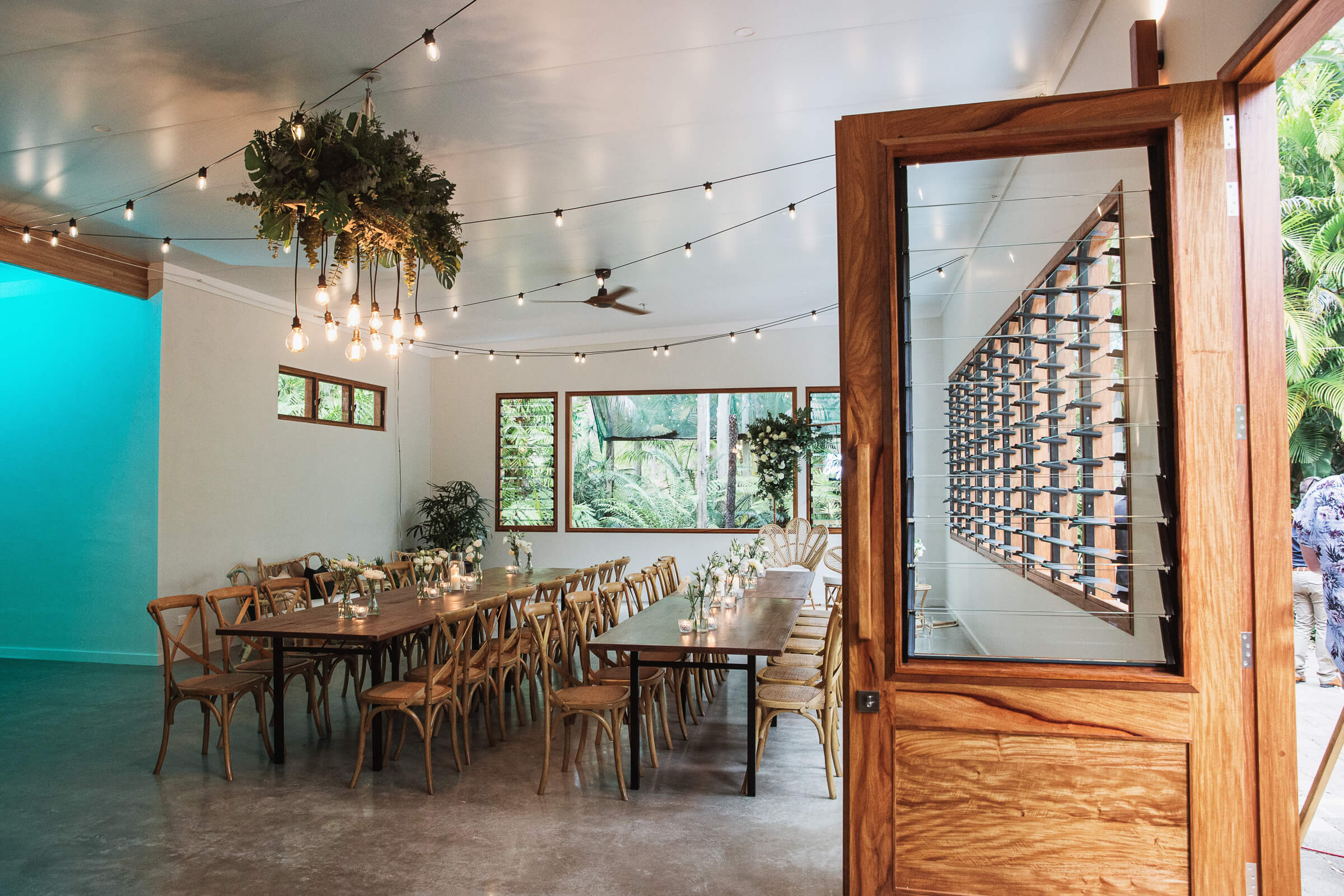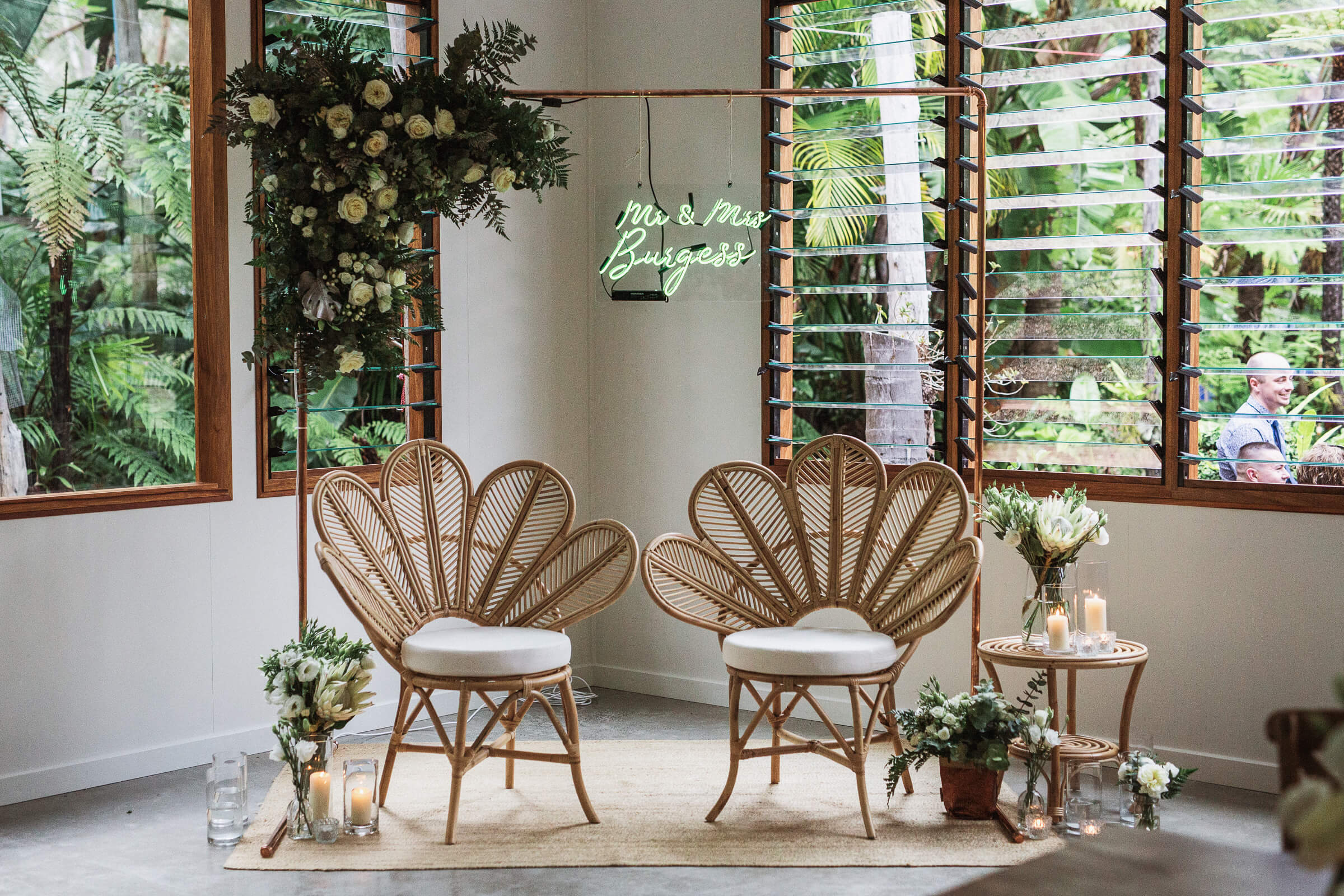 The Fernery at Diamond Waters was created with weddings and bespoke, contemporary celebrations in mind.
Hand-crafted in 2019 The Fernery is a bright, ambient pavilion set within lush botanic-style gardens and more.
The pavilion itself features high-quality timber work, polished concrete floors and modern lighting.
Bathed in natural light, the contemporary styling, eco-sensitive construction, large flexible floorplan and purpose-built catering facilities are ideal for all types of gatherings; everything from yoga, meditation or creative art classes and wellbeing retreats to business meetings, family gatherings and of course, weddings.
Size-wise the 140m2 indoor space is ideal for up to 70 guests (seated).
"…everyone just loved the venue, the town and the sheer natural beauty of the area."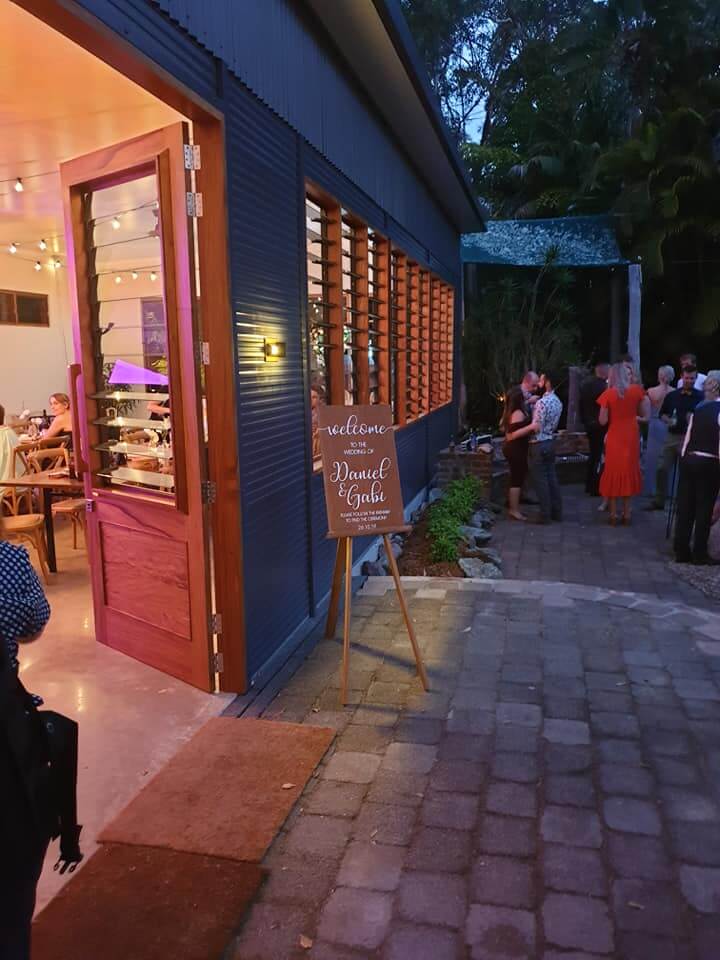 So much on offer in one heavenly location…
Long before The Fernery was completed, Peter and Kerry were wowing travellers with their award-winning Treehouse Retreat.
The Treehouses offer a unique and luxurious accommodation option, all wrapped in a natural and ecological sensitivity package.
Also on the property are visitor bathrooms, a quirky café/bar, a kitchen garden and chook house, plus creeks, dams and raised walkways. And there's even WiFi, if you really need it.
Explore a little and you'll find private forest clearings, a magical fernery garden and magnificent, wide views across the wetlands and the river to the mountain.
Contact Peter and Kerry to find out more about how you could make this magical space your own.
How some of our wonderful guests have used the space …